&nbsp Welcome to New Members: Hector Quesada and Don Fox. Thanks to Doug Smith and Kay Cherry for asking them to join.
Thank You: The Painting Pros! Eric Krebs, Laurie Krebs, Chris Mills, Tom Sontag, Daphne Clark, Dan Gall, Todd Brister, Hercules Pettis, Jill Reich, and Keith Forehand
Quote of the Month... "Anger is never without Reason, but seldom with a good one." — …Benjamin Franklin
Come Celebrate our 90th year of service!
Kiwanis is a global organization of volunteers dedicated to improving the world one child and one community at a time. The primary purpose of this club is to improve the quality of life for children and families worldwide by adhering to the Objects of Kiwanis International.


Like us out on Facebook!
Thanks to Kerry Martinez for her work.
Kiwanis at Work
Programs And Events
The Kiwanis Club of Panama City organizes events to benefit our community. Pancake Days is a popular, annual event.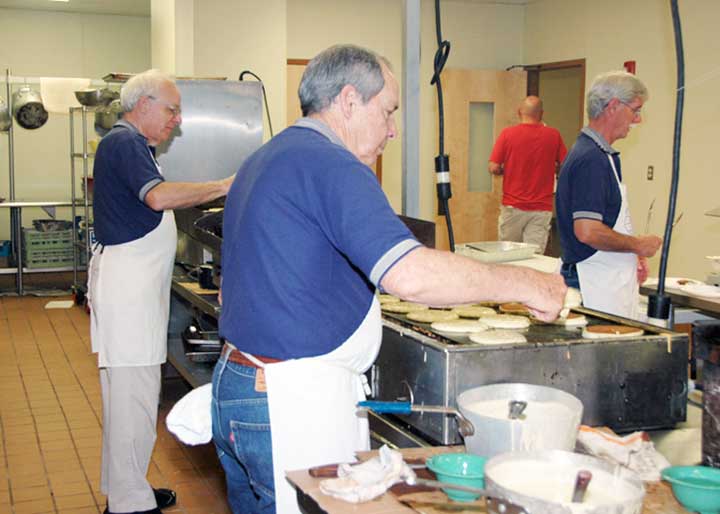 A few of the projects we support are: After School Assistance Program, Margaret K. Lewis School Summer Camp, Council on Aging's Meals on Wheels, Special Olympics, and Kidfest.
Grants and Scholarships
Are you interested in a Kiwanis Grant to support a community or school activity or a Community Service Scholarship?

Grant Application Guidelines
Join Us
Thinking about joining? Read about us Here.
Contributions or to Pay Dues
To pay your dues or make a contribution click on the Donate button.