The Pulse — the Heartbeat of Panama City Kiwanis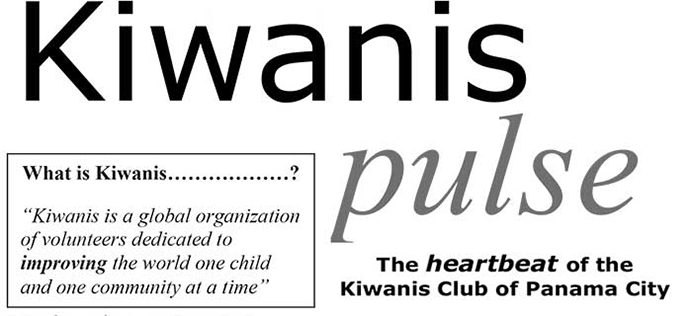 Message from the President
August means that school is back in session which means our Service Leadership Programs (SLPs) will once again attempt to make a difference in the lives of children in the community. This project has become one of the best and most important things that we sponsor as a club. We currently sponsor 11 SLPs including 3 K-Kids at the elementary level 2 Builders Clubs at the middle schools, 5 Key Clubs at the high schools and an Aktion Club at Chautauqua Learn and Serve. If you are interested in helping with these programs, please contact me, Keith or Doug Huntsucker. Also, this is a great month to invite potential members to join us at a weekly lunch meeting or the monthly evening meeting as we get ready to ramp up our activities in the fall! Make sure to welcome anyone that you think would make a great member to one of our meetings to help share with them what they can do as a Kiwanian!

President Eric Krebs
Read the entire edition of this month's Kiwanis Pulse
HERE
.